Uniwall is a self-supporting wall ideal for pools built out of the ground or severe elevation changes. Uniwall eliminates costly and timely framing, the need for less skilled labor, less steel and less concrete. Uniwall also helps you eliminate some of the problems of forming, reinforcing, and shooting vertical walls. And best of all? It's FASTER than conventional concrete construction.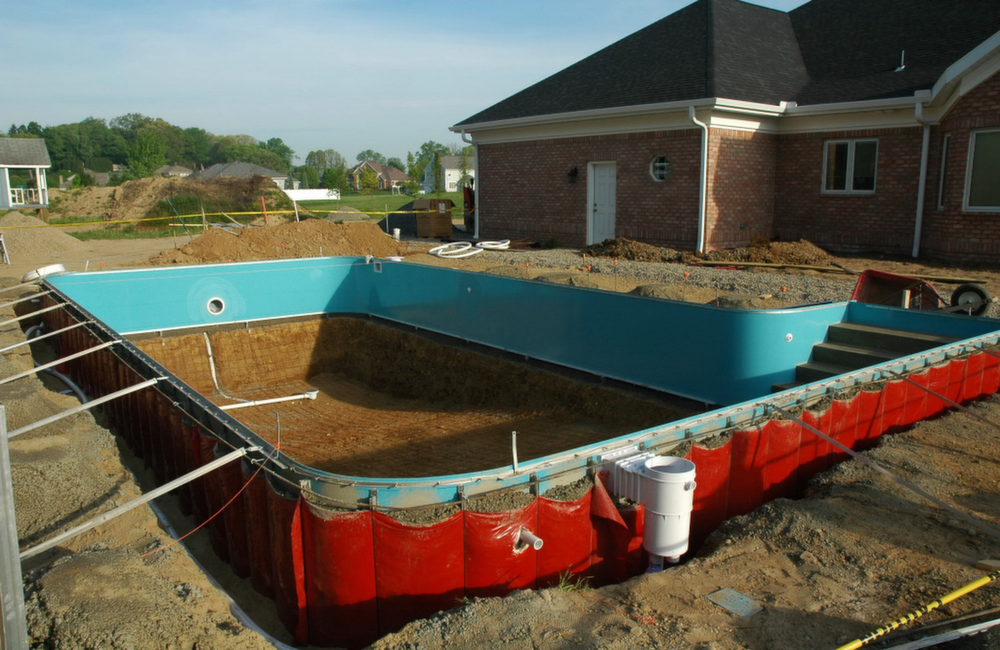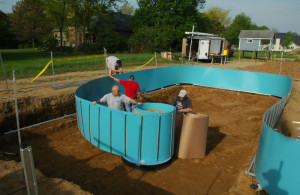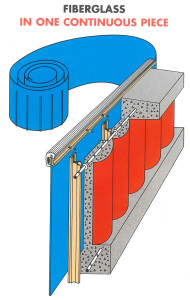 Our patented Uniwall offers you:
-The design freedom of Gunite
-The strength of concrete
-The maintenance-free quality of fiberglass
-The best of all pool worlds


Uniwall is wall unlike any other. The color is throughout the wall. No acrylic, no gelcoat, no superficial coatings. Uniwall will never blister, black spot, or delaminate because you are not working with dissimilar materials.

Most abuse occurs in the top part of the pool wall where expansion and contraction is greatest. This is also where oils, dirt and debris will cling to the walls. Uniwall is a hard, non-porous surface that is easy to maintain and excels in expansion and contraction environments. You'll still have the continuity of concrete from the deck, to the pockets, to the footings into the floor.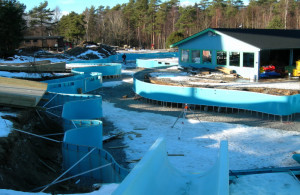 Uniwall has been successfully used in freezing climates from Canada to Russia and to the hottest deserts of Egypt and Saudi Arabia – plus everything in between.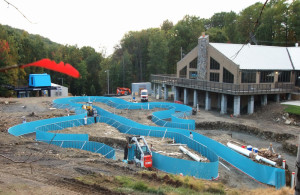 Wall Heights/Colors:
43″ (1.09m): blue, gray or white
48″ (1.22m): blue or white
Maximum Coil Length: 400 linear feet (122m)
See more of our work at: